Bio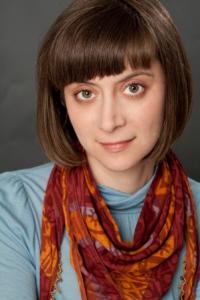 Alexis is an anglophone theatre artist, opera and musical librettist, translator, dramaturg, and theatre curator, working on both sides of Montréal's linguistic divide. Framed by her background in playwriting and shaped by her close proximity to Québécois dramaturgy, Alexis' process-based, collaborative practice is grounded in extensive documentary research and in-studio exploration. Her playful yet profound work examines the mental constructs of landscape and language, longing and belonging, while interrogating the very construction of the narratives that alternately guide and bind us. Her award-winning plays, operas and translations for audiences of all ages have been presented across Canada, in the U.S., and in Europe.
In 2019, Alexis Diamond served as co-artistic director of the famed festival of new writing the Jamais Lu Festival, where she also presented a bilingual play, Faux-amis, with co-author Hubert Lemire and support from CALQ (Quebec Arts Council). In 2018, Alexis began a multi-year collaboration with professor Erin Hurley (McGill University) and Emma Tibaldo (Playwrights' Workshop Montréal), researching the history of English-language theatre in Quebec. She was a finalist for the 2020 Governor General's Award for her translation of Pascal Brullemans' plays for young audiences, Amaryllis and Little Witch.
Alexis has a B.A. Honours in English and Creative Writing from Concordia University, and an M.A. in English Literature from the Université de Montréal. Active with various local, provincial and federal arts organizations, Alexis has also served on several theatre and playwriting juries and reading committees, and mentored other artists.
If you enjoyed this Opera give it a like! The "like" function is similar to voting for your favourite Opera. The top 10 lists are generated from the amount of "likes".
If this Opera is one of your favourite Operas, please favourite it. Adding a favourite is similar to bookmarking an Opera. It will be save to your profile so you can return to it with ease.
WORKS