Bio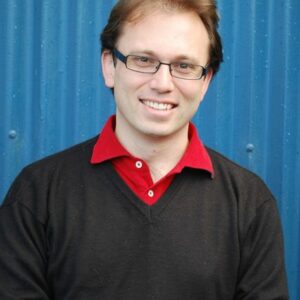 Anthony Young graduated from the University of Auckland with a Masters Degree in composition in 2004, and has had works performed by the Auckland Philharmonia Orchestra, the New Zealand Symphony Orchestra, the Tasmanian Symphony Orchestra, the Auckland Chamber Orchestra, the Karlheinz Company, The Committee, Gate7, Tapestry New Opera Works (Toronto) and other performances in the USA and Italy. In 2004 was the joint Composer-in-Residence with the APO.
In 2008, his one-scene opera, The Perfect Match, was made into a short film and screened in Canada and the USA, and in 2009, the APO premiered The Angle of Reflection, a work for soprano and orchestra co-written with Toronto playwright, Leanna Brodie. This creative partnership continued with the one act opera, Ulla's Odyssey, which won Opera Factory's Opera Composition Competition open category in 2012. The longer final version won the Flourish competition run by OperaUpClose in London, UK. It was performed in London in October and November 2015, and toured by the company around southern England in 2016.
Other 2015 premieres included his orchestration of Douglas Lilburn's 9 Short Pieces, commissioned by the APO, and his octet, Cantus Bellorum, commissioned by Diocesan School for Girls, the performance of which won the Statham Award and the national award for a performance of a New Zealand composition in the NZCT Chamber Music Contest.
He is a member of The Committee, a group of composers from Auckland producing concerts of new music from New Zealand. Anthony is also a conductor, and he was the Musical Director for Sweeney Todd (2010) and The Wizard of Oz (2011) with Peach Theatre Co. For Peach Theatre Co. he has also composed scores for productions of The Glass Menagerie, Equus and Death of a Salesman.
Anthony teaches composition at Auckland high schools, lectures at the University of Auckland School of Music, is an arranger and has sung with the Chapman Tripp NZ Opera Chorus in Auckland.
If you enjoyed this Opera give it a like! The "like" function is similar to voting for your favourite Opera. The top 10 lists are generated from the amount of "likes".
If this Opera is one of your favourite Operas, please favourite it. Adding a favourite is similar to bookmarking an Opera. It will be save to your profile so you can return to it with ease.
WORKS