Bio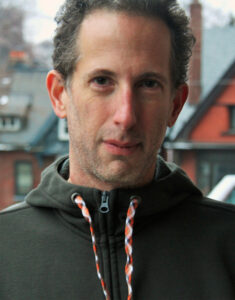 Bobby Theodore is a screenwriter, playwright, and translator. Bobby has worked on several TV series, including Murdoch Mysteries, Flashpoint, and Knuckleheads (an adaptation of the hit Québecois cartoon, Têtes à claques). Nominated for a Governor General Award in 2000 for his translation of 15 Seconds by François Archambault, Bobby has now translated over 25 plays from French to English. His most recent translations include The Just by Albert Camus (Talonbooks, 2017) and Public Enemy by Olivier Choinière. For the stage, Bobby co-created 300 Tapes (with Ame Henderson), a performance that premiered at the Theatre Centre in Toronto and at Alberta Theatre Projects (ATP) in Calgary. In 2014, his translation of François Archambault's You Will Remember Me premiered at ATP, won a Betty Mitchell Award for Outstanding New Play, and was produced across Canada and in the USA. Currently, Bobby is adapting a feature film script, writing The Only Jew in Town - a play about his grandmother, and he's collaborating (with director Viktor Lukawski) on The Kosinski Project, a devised performance inspired by Jerzy Kosinski's life and work.
If you enjoyed this Opera give it a like! The "like" function is similar to voting for your favourite Opera. The top 10 lists are generated from the amount of "likes".
If this Opera is one of your favourite Operas, please favourite it. Adding a favourite is similar to bookmarking an Opera. It will be save to your profile so you can return to it with ease.
WORKS