Bio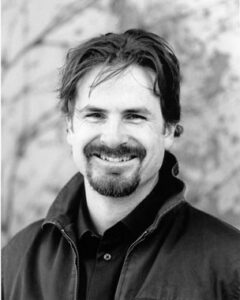 A native of Saltspring Island, British Columbia, Craig Galbraith is one of Canada's exciting young composers. He has won awards including the Karen Keiser Prize in Canadian New Music and first prize in SOCAN's Hugh Le Caine Award for an electroacoustic work, Silhouette. He was also a prize winner in CBC's National Competition for Young Composers, and received its People's Choice award. He performs frequently as a tenor with various choral ensembles, and sits on the Artistic Directorship of the Canadian Contemporary Music Workshop (CCMW), an entity dedicated to promoting emerging composers. Mr. Galbraith is an associate composer with the Canadian Music Centre.
Galbraith's music has been performed by many distinguished artists and has been broadcast frequently on CBC radio. He has received numerous prestigious commissions, including those for the Elmer Iseler Singers and Estonian Philharmonic Chamber Choir, the Gryphon Trio, and musica intima. In 2006 he created two short opera scenes with playwrights Leanna Brodie and Dave Carley for Tapestry New Opera Works 2006 "Opera Briefs" – one of which was also presented at the "Word on the Street" festival in Toronto. Recent projects include a chamber opera with Leanna Brodie, and a vocal-chamber work for the Talisker Players.
Mr. Galbraith recently completed his doctorate in composition at the University of Toronto, and now lives in Vancouver.
If you enjoyed this Opera give it a like! The "like" function is similar to voting for your favourite Opera. The top 10 lists are generated from the amount of "likes".
If this Opera is one of your favourite Operas, please favourite it. Adding a favourite is similar to bookmarking an Opera. It will be save to your profile so you can return to it with ease.
WORKS