Bio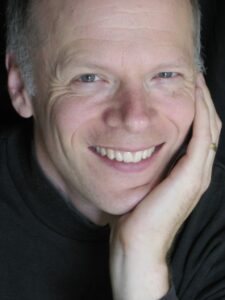 Toronto composer James Rolfe has been commissioned and performed by ensembles, orchestras, choirs, theatres, and dance and opera companies in Canada, the USA, Europe, Asia, Australia, and New Zealand. His work has been recognized with a Guggenheim Fellowship, the K. M. Hunter Music Award, the Louis Applebaum Composers Award, the Jules Léger Prize for New Chamber Music, SOCAN's Jan V. Matejcek Concert Music Award, a Chalmers Arts Fellowship, Choral Canada's Outstanding Choral Work Award, and a 2019 Johanna Metcalf Performing Arts Prize.
Mr. Rolfe's operas have been performed in Toronto, Halifax, Vancouver, Banff, Edmonton, and New York. Beatrice Chancy, his first opera, played to sold-out houses and rave reviews; his most recent opera, The Overcoat, premiered by Tapestry Opera with Canadian Stage and Vancouver Opera, was nominated for 10 Dora Awards. Two solo CDs (raW, 2011, and Breathe, 2018, nominated for a JUNO Award) are available on Centrediscs. Mr. Rolfe is a composition instructor at the University of Toronto, and frequently acts as a mentor in master classes and workshops.
Upcoming projects include new works for: Canadian Children's Opera Chorus (with writer Anna Chatterton); Soundstreams (with writer André Alexis); pianists Simon Docking and Barbara Pritchard; and Halifax's Vocalypse with Janice Jackson, as well as a song cycle with British poet and artist Sophie Herxheimer and a choral song cycle with poet Amanda Jernigan.
If you enjoyed this Opera give it a like! The "like" function is similar to voting for your favourite Opera. The top 10 lists are generated from the amount of "likes".
If this Opera is one of your favourite Operas, please favourite it. Adding a favourite is similar to bookmarking an Opera. It will be save to your profile so you can return to it with ease.
WORKS