Bio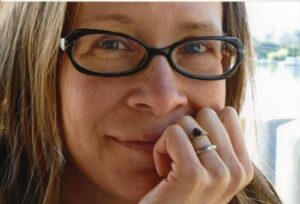 Jessica Murphy Moo is a writer, editor and teacher. She wrote the libretto for An American Dream, an opera that had its world premiere at Seattle Opera in August 2015, and which the company will be remounting in September 2017. In 2016, she was selected to attend Tapestry Opera's Librettist-Composer Laboratory, also known as LIBLAB, in Toronto. Her fiction has appeared in The Atlantic; Image; Memorious; and Signs of Life, an annual anthology for Seattle writers. Her nonfiction has appeared in Poets & Writers Magazine, The Atlantic Online, ParentMap, and Portland, among other publications.
In 2006, she received the Milton Postgraduate Fellowship at Seattle Pacific University. She has held teaching positions at Emerson College, Harvard University, Boston University, and Seattle Pacific University. She now teaches nonfiction writing for UW Professional & Continuing Education and is Seattle Opera's publications editor. She has an MFA from Emerson College.
If you enjoyed this Opera give it a like! The "like" function is similar to voting for your favourite Opera. The top 10 lists are generated from the amount of "likes".
If this Opera is one of your favourite Operas, please favourite it. Adding a favourite is similar to bookmarking an Opera. It will be save to your profile so you can return to it with ease.
WORKS