Bio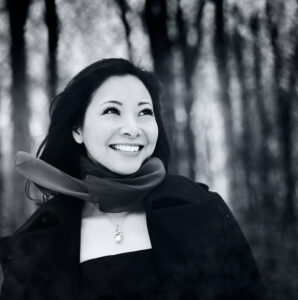 Theater is that collective experience in which participants gather to understand both the richness and injustice of human experience; it is where together, we mourn and celebrate. Chen's work strives to inform and engage, and to bring forth the reinvention of our expectations for our society.
​
​Always fascinated by the expressive possibilities of dramatic forms, Taiwanese-American composer Justine F. Chen draws inspiration from animation, film, theater, classical Indian dance and music, ballet, and contemporary dance. Recent projects include a new chamber opera Seven Sisters (centering women, immigrant culture, and Taiwan) with librettist Stephanie Fleischmann, a choral work for The Crossing on data-mining (text by Jena Osman), a short film opera on modern-day heroes with Jacqueline Goldfinger, a modern retelling of Giovanni's Room with Iyun Ashani Harrison and Ballet Ashani, and The Life and Death(s) of Alan Turing (librettist David Simpatico) commissioned by American Lyric Theater.
​​
She has been commissioned and performed by WQXR, New York City Opera, New York City Ballet, The Juilliard School, JACK Quartet, American Composers Orchestra, New York Festival of Song, Washington Ballet, Long Leaf Opera, Chicago Opera Theater, Tapestry Opera, and the Brooklyn Philharmonic.
If you enjoyed this Opera give it a like! The "like" function is similar to voting for your favourite Opera. The top 10 lists are generated from the amount of "likes".
If this Opera is one of your favourite Operas, please favourite it. Adding a favourite is similar to bookmarking an Opera. It will be save to your profile so you can return to it with ease.
WORKS