Bio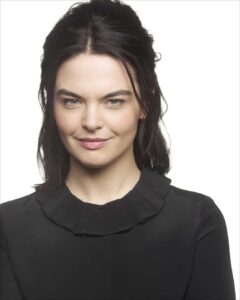 Lila Palmer is a librettist, dramaturg and singing actor. She is a commissioned artist-in-residence at American Lyric Theater & divides her time between London & NYC. Upcoming performances of Lila's work include Scraww (an immersive electronic children's opera, August 2018, UK), Sunshine Girl (US October 2018), The Reckoning (UK touring), and Dead Equal (Edinburgh Festival 2019). She holds an MA in Opera Making from the Guildhall School of Music & Drama, an MM Voice from New England Conservatory, & a BA from Cambridge University. She is a former artist fellow of VISI & GSMD & was the 2016 collaborative mentor to the Wigmore Hall Voiceworks Program. She is cofounder of opera production company & gender equality consultancy firm The Queens Revolt. Lila Palmer is a dramatist, facilitator, and classically trained soprano. After taking first-class honors in History at Cambridge University, Lila joined book packager Working Partners as a Junior Editor, moving to literary agency Pollinger as house editor before vocal training in the US. She holds an M.M. in Vocal Performance from New England Conservatory and is an alumnus of English National Opera and Aspen Opera Theatre Training programs. She has twice been a vocal fellow of the Vancouver International Song Institute. Lila was a founder member of The Sounding Board, a Boston-based collective commissioning interdisciplinary arts performances with a social change agenda (past partners include the UN, Boston Children's Chorus, late Pulitzer-Prize winning composer Gunther Schuller, and members of the TV show Glee), and was an administrator of the El Sistema Fellows USA program. Lila received a second M.A. with distinction from the Guildhall School of Music & Drama as a writer, supported by the Goldsmiths Scholarship. She is now a Creative Artist Fellow of the Guildhall School. Her first chamber opera Harbour (2015) was hailed by the London Times as a work of "strange celtic beauty" which "turns anguish into art." An early short, Two-Step, received its North American premier with Boston Opera Collaborative in November 2016. Her second chamber opera Dead Equal (2016) with composer Rose Hall was praised as "urgent, lean and dramatically flawless" by David Pountney, and "deft" by Judith Weir after performances hosted by ENO & Helios Collective. Her most recent works include three chamber operas commissioned by immersive opera company workshOpera, created in response to and performed inside exhibits at the London Transport Museum. Recent directing credits include Bluebeard's Castle (Royal Philharmonia Orchestra) for which she also wrote a new prologue, and a collection of new opera shorts by other young creatives for The Guildhall School of Music & Drama. Future plans include a new musical play Heard (writer and soprano) with Roman River Music Festival and The Jewel Merchants, a partnership with the Bethlem Mental Health Trust to create a service-users opera on the subject on resilience. She co-runs the music theatre development collective Not White Noise with director Adam Lenson.
If you enjoyed this Opera give it a like! The "like" function is similar to voting for your favourite Opera. The top 10 lists are generated from the amount of "likes".
If this Opera is one of your favourite Operas, please favourite it. Adding a favourite is similar to bookmarking an Opera. It will be save to your profile so you can return to it with ease.
WORKS