Bio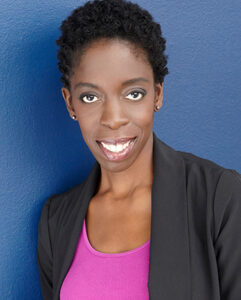 Lisa Codrington is a Toronto-­based actor and writer. Her writing has been produced in Toronto, Niagara-­on-­the-­Lake, Winnipeg, and Barbados, and has been published by Playwrights Canada Press, McGraw-­Hill Ryerson and in Canadian Theatre Review. Lisa is a recipient of the Carol Bolt Award for Playwrights and the K.M. Hunter Theatre Award. She has been playwright-­in-­residence at a number of theatres, including Canadian Stage, Nightwood Theatre, the Blyth Festival and the Shaw Festival. Selected writing credits include The Prescription – 21 Black Futures (Obsidian/CBC) The Adventures of the Black Girl in Her Search for God (Shaw Festival, Karamu House); Up the Garden Path (Obsidian Theatre); The Aftermath (Groundswell Festival, Femfest); The Colony – Opera to Go (Tapestry); and Cast Iron (Nightwood Theatre & Obsidian Theatre – shortlisted for the Governor General's Literary Award for Drama). Currently, Lisa is developing two new plays and is playwright in residence at Why Not Theatre.
If you enjoyed this Opera give it a like! The "like" function is similar to voting for your favourite Opera. The top 10 lists are generated from the amount of "likes".
If this Opera is one of your favourite Operas, please favourite it. Adding a favourite is similar to bookmarking an Opera. It will be save to your profile so you can return to it with ease.
WORKS