Bio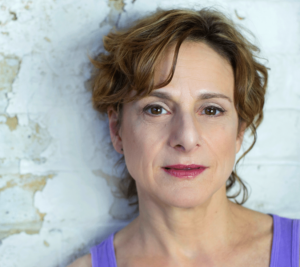 Liza is a Dora Award-winning Ontario based multi-disciplinary theatre artist who works as a director, actor, writer, librettist, educator and coach. She first trained as a dancer in Montreal and Toronto and then as an actor in New York City, where she spent the first 8 years of a career which now spans almost four decades. Since 2001, her freelance directing credits have included theatre and opera, site specific creations, musical theatre, plays involving classical, contemporary and verbatim text, and productions with young artists and students at the University level.
As an Artist in Residence with The Theatre Centre, she developed her documentary project about policing, memory, law and witnessing entitled Out The Window. In 2012, Liza directed its workshop production at The Theatre Centre with a cast including actors RH Thomson, David Ferry and Julie Tepperman. Out The Window was produced at Toronto's International Luminato Festival in June 2018, directed by Sarah Garton Stanley.
Liza's directing credits include Much Ado About Nothing (Canadian Stage's Shakespeare in High Park), Every Brilliant Thing starring Rebecca Northan (Grand Theatre London), the Canadian Premiere of composer Louis Andriessen's Anais Nin at Koerner Hall in Toronto, starring mezzo-soprano Wallis Guinta, the first fully staged production of the new Canadian Opera Llandovery Castle at Opera Laurier, Mark Crawford's hit Stag and Doe, (Lighthouse Festival Theatre), Dean Burry's The Brothers Grimm ( Ensemble/Canadian Opera Company), Xavier Montsalvatge's El Gato con Botas and Lucio Berio's Folk Songs (Royal Conservatory of Music/Glenn Gould School )and Bicycle Opera Project's 2014 and 2015 summer tours and performances at Roy Thomson Hall, Koerner Hall/RCM 21C Festival and the 2016 Curiosity Festival in Toronto. She was director and dramaturg for Izad Etemadi's hit solo show Love with Leila. (Soulo Fest. NYC/ Cross Canada Fringe). Liza also directed the Canadian premiere of composer Stephen Taylor and writer Marcia Johnson's Paradises Lost (Summerworks '13), Le Nozze di Figaro and L'Elisir D'Amore in Sulmona Italy (C.O.S.I.), and the site-specific, Toronto Fringe hit pub opera Opera on the Rocks. Liza directed two seasons of Tapestry's Opera Briefs and also participated as a librettist in Tapestry's LIBLAB 2012.
In March 2020 Liza was scheduled to direct the premier of Susanna Fournier's Ghosts of My House for Canadian Stage, cancelled due to Covid-19. Liza has also been an assistant director on productions at the Shaw and Stratford Festivals, The National Arts Centre and Soulpepper Theatre Company.
Liza's work as an actor and/or dancer has included productions at the National Arts Centre, Theatre Passe Muraille, Theatre Rusticle, Belfry Theatre, Alberta Theatre Projects, PTE, Winnipeg Jewish Theatre, Persephone Theatre, Blyth Festival, Buddies in Bad Times Theatre, Elgin/Winter Garden, Thousand Islands Playhouse, The Theatre Centre, The Kennedy Centre, Wash. DC and Theatre for the New City (NYC). She received a Dora Mavor Moore Award for her work in Theresa Tova's Still The Night and was nominated for Calgary's Betty Mitchell award during the show's cross-Canada tour. Recent Film and TV: Atom Egoyan's feature film, Remember, US miniseries After Camelot, Murdoch Mysteries and the web series Rising Suns.
Her work as a librettist includes the song cycle Looking at Spring, created through a commission by Opera Philadelphia, composed by Lembit Beecher and produced by Scrag Mountain Music in Vermont in June 2014. With composer Glenn James she created Dustings for Canadian Stage's Festival of Ideas and Creations. A short work she wrote with composer Ivan Barbotin, (What Rhymes with) Azimuth, was included in Bicycle Opera's 2014 tour. She is presently developing a new work with Lembit Beecher. One of its songs, "I missed the beginning," was recently performed in NYC as part of the Five Boroughs Songbook Festival. Liza is also collaborating with composer Brian Current on a new opera to be produced at Koerner Hall/Royal Conservatory of Music in 2021.
She has been a movement instructor for the Birmingham Conservatory at the Stratford Festival and has been a guest artist/instructor and director at the University of Windsor, Humber College, Royal Conservatory of Music/Glenn Gould School, Wilfred Laurier University, Ryerson Theatre School, Canadian College of Performing Arts (CCPA), St. Clair College, Armstrong Acting Studios and Randolph Academy for the Performing Arts. Liza received her M.F.A. through the York University/Canadian Stage Graduate Studies in Directing Program.
If you enjoyed this Opera give it a like! The "like" function is similar to voting for your favourite Opera. The top 10 lists are generated from the amount of "likes".
If this Opera is one of your favourite Operas, please favourite it. Adding a favourite is similar to bookmarking an Opera. It will be save to your profile so you can return to it with ease.
WORKS