Bio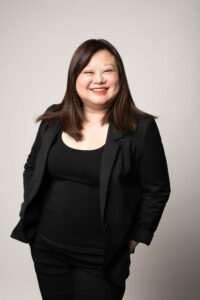 Marjorie was born in Toronto to Hong Kong immigrants who arrived in the late 60s. As a theatre and opera artist, she works variously as writer, director and dramaturge as well as in the intersection of these forms and roles. Her work has been seen and performed in the United States, Scotland, Hong Kong, Russia and across Canada. Her full-length works as a playwright include the plays Lady Sunrise, The Madness of the Square, a nanking winter, Tails From the City, as well as the libretti for the operas, Sanctuary Song, The Lesson of Da Ji, M'dea Undone and most recently, The Monkiest King. Some of the companies Marjorie has directed for include: Gateway Theatre, Cahoots Theatre, Native Earth Performing Arts, Theatre Passe Muraille, Obsidian Theatre and Theatre du Pif (Hong Kong). Marjorie has been nominated for 9 Dora Awards and is the recipient of four (3 for libretti, 1 for performance). She has also received the K.M. Hunter Artist's Award in Theatre, the Entertainment World Award for Best New Work, a Harold Award, as well as the George Luscombe Award for Mentorship. Other notable nominations include the John Hirsch Directors' Award, the Governor General's Literary Award for her playwriting debut, China Doll, and the Canadian Citizen Award for her work with Crossing Gibraltar – Cahoots Theatre's program for newcomers. She has been artist-in-residence with Factory Theatre, Banff Playwrights' Lab, Tapestry Opera, Cahoots Theatre, Theatre Centre (with 6th Man Collective), Theatre Direct Canada, SUNY (Geneseo, New York) and Theatre du Pif (Hong Kong). She balances her writing with her role as the current Artistic Director of Theatre Passe Muraille in Toronto where she places access, community, innovation and collaboration at the forefront of the company's approach.
If you enjoyed this Opera give it a like! The "like" function is similar to voting for your favourite Opera. The top 10 lists are generated from the amount of "likes".
If this Opera is one of your favourite Operas, please favourite it. Adding a favourite is similar to bookmarking an Opera. It will be save to your profile so you can return to it with ease.
WORKS