Bio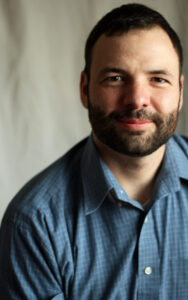 Nic writes for theatre, television, and film. His work has been produced around the world. Nic adapted his first play, The Elephant Song, into a feature film starring Xavier Dolan, Bruce Greenwood, and Catherine Keener. His latest, Butcher, was mounted across Canada.
A graduate of the CFC's Prime Time TV program, Nic wrote for CBC's WWII spy series X Company and on the reboot of Street Legal. Nic's work has garnered over a dozen awards, including a Governor-General's Award for Drama, a Canadian Screen Award, and a Writers Guild of Canada Screenwriting Award.
If you enjoyed this Opera give it a like! The "like" function is similar to voting for your favourite Opera. The top 10 lists are generated from the amount of "likes".
If this Opera is one of your favourite Operas, please favourite it. Adding a favourite is similar to bookmarking an Opera. It will be save to your profile so you can return to it with ease.
WORKS