Bio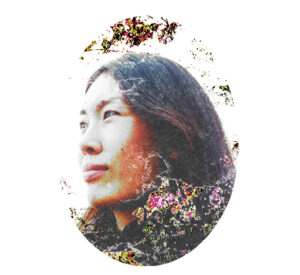 Phoebe Tsang is a Hong-Kong born Chinese, British, and Canadian poet, author, librettist, and playwright. She crafts relevant, contemporary stories that explore issues of home, identity, displacement and belonging, often through the fantastical lens of fairytale, myth, and surrealism. Her debut short story collection is forthcoming from Thistledown Press (Canada).
She is the author of the poetry collection "Contents of a Mermaid's Purse," and winner of the 2020 Equinox Short Story Contest (US). Her poetry and fiction has been published internationally in anthologies and journals including the Asia Literary Review, the Literary Review of Canada, Geist, Room, Litro Magazine, Broken Pencil Magazine, Rivet Journal, and The Bombay Review. Her fiction has been awarded grants from the Toronto Arts Council, Canada Council, the 2019 Liz Krehm Mentorship Award in Creative Writing through the Chang School of Ryerson University, and Access Copyright Foundation's Professional Development grant in 2020. Her stories have been shortlisted for the 2016 Lit POP Fiction Award (Canada), and longlisted for the 2014 Bristol Short Story Prize (UK).
Tsang's work as a librettist developed organically from her career as a classical violinist, which led to collaborations with composers and other musicians. In September 2019, Hamilton Philharmonic Orchestra premiered her libretto for The Mermaid and the Fisherman, with composer-in-residence Abigail Richardson. Her libretti have also been commissioned and premiered by the Toronto Symphony Orchestra, the Canadian Sinfonietta, Talisker Players, and Continuum Contemporary Music. In 2016, she was one of four librettists selected for Tapestry Opera's Composer-Librettist Laboratory. Tapestry Opera premiered three of her short operas in December 2017, as part of Tapestry Briefs: Winter Shorts.
As a playwright, Phoebe is currently developing Fugitive Visions, an interdisciplinary theatre work featuring the music of Sergei Prokofiev, with Ergo Arts Theatre (Toronto). She was selected for the 2020 Professional Development Programme at Yellow Earth Theatre (London, UK), and the 2019-20 playwriting unit of Nightwood Theatre (Toronto, Canada). Past playwriting honours include the 2019 Stratford Festival's Playwrights Retreat (Canada) and the 2018 Gros Morne Playwrights' Residency (Canada). She continues to work with her mentor John Burgess (former Head of New Writing at the National Theatre, London, UK).
Since 2017, Tsang has served as a guest fiction editor for the Toronto Public Library's Young Voices magazine for young authors. She regularly teaches creative writing workshops at the Toronto Public Library, and online through The Loft Literary Center (Minneapolis, USA). In 2017, she was awarded an Artist Residency at the Jack Straw Cultural Center (Seattle, WA), where she recorded Button Music, her first solo album of original poetry and song, released by Off record label (Belgium) in 2019.
If you enjoyed this Opera give it a like! The "like" function is similar to voting for your favourite Opera. The top 10 lists are generated from the amount of "likes".
If this Opera is one of your favourite Operas, please favourite it. Adding a favourite is similar to bookmarking an Opera. It will be save to your profile so you can return to it with ease.
WORKS