Bio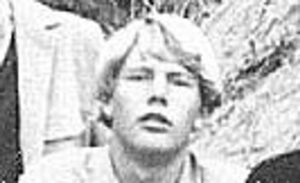 Born 1950 in Los Angeles, 'Dick' started playing guitar in Fullerton, the home of Fender Guitars, at age 10. He began performing popular music at age twelve, moving through folk, surf, rock, R&B, blues and soul bands. He began writing songs for his group Northern Sound, recording two singles in '64 and '65. Richard picked up double bass in high school and was soon playing sessions for singer-songwriter recordings. His group City Blues played the area's first "be-in" with Jackson Browne in the summer of love. He was negotiating a recording contract for his folk group Ananda while studying classical guitar and jazz bass at Fullerton college, when his pacifism led him to immigrate to Victoria, BC in 1970 as a classical guitar instructor.
The first production credit in Canada was a choral '45 for Queen Elizabeth's 1971 visit. His TVO series Two Plus You (1975) enjoyed 25 years syndication in Canada and the U.S., and his Holy Night (1991) has become a seasonal standard in Japan.
Composition credits include commissions for Tapestry Opera, the Banff Centre, the Belfry and Kaleidoscope theatre companies, Kazuhito Yamashita, and Gary Karr. Other performances include the Victoria Symphony, Vancouver Chamber Choir, Phoenix Chamber Choir, Michael Strutt, the Vancouver Guitar Quartet, and other chamber ensembles. Scores have also been written and produced for the CBC, NFB, TVO and independent filmmakers.
Consultant clients include the AFM, Victoria Symphony, University of Victoria's Arts Business course, TV Tokyo's Music Travel, independent filmmakers, and classical, jazz and blues artists. On contract with Canadian Heritage, 144 concerts were booked across Canada for International Music Day in 2002 and 2003, and concert series have been booked for the Royal British Columbia Museum and the City of Victoria. Richard has also been called on to adjudicate FACTOR, Genie, and West Coast Music Awards.
Recording frequently in Tokyo through the '90's, clients included AVEX, Chuo University, Tokyo Museum of Anthropology, SONY Beta Cam, Toyota, Yamaha Motors, Mitsubishi Corporate Communications, and the City of Yokohama. His studies of traditional Japanese court and theatre music under the auspices of the Canada Council for the Arts included a personal invitation to the Imperial Palace Music School by Tadamaro Ohno, Director of Tokyo Gakuso (Japanese Imperial Court Music), and often are reflected in his Pacific-themed work. After three years in commercial recording and performing in a roots rock trio, Richard returned to Victoria, taking the stage as warm up for Eric Burdon and fronting his own group, Goat Blues.
Currently in Toronto, Richard offers instruction in composition, theory, song writing, improvisation, arranging, history and guitar, while continuing to compose for concert, stage and electronic media.
If you enjoyed this Opera give it a like! The "like" function is similar to voting for your favourite Opera. The top 10 lists are generated from the amount of "likes".
If this Opera is one of your favourite Operas, please favourite it. Adding a favourite is similar to bookmarking an Opera. It will be save to your profile so you can return to it with ease.
WORKS