Bio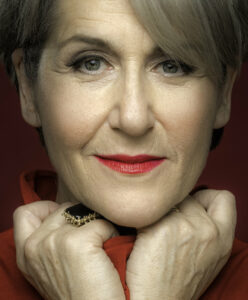 Theresa Tova is an award-winning actor, writer, and singer who is at home in TV and film as well as the theatre and concert worlds. A Gemini-nominated actor for her recurring role as Marge in the TV series ENG, her latest film and TV roles include: Akilla's Escape, Anne with and E, For The Record, and the successful web series Clairevoyant. Tova is also a Broadway, Stratford and Shaw Festival alumni.
Tova's Holocaust Musical Still the Night won four Dora Awards and was nominated for the Governor General Award for Excellence in Dramatic Literature. Tova was recognized by NOW Magazine as one the Top Ten Toronto theatre artists of 2017. Her musical Bella: The Colour of Love, played to SRO houses in Philadelphia, Warsaw, Poland, Halifax, Toronto and New York.
As an arts activist, Tova just stepped down after four years as President of ACTRA Toronto. As ACTRA's Toronto President, she also proved an effective spokesperson about the group's zero tolerance for sexual harassment in the industry. She continues serving as Past President, Treasurer of ACTRA National, on the boards of the CASCU Credit Union and Theatre Teatron, and is a recipient of the Cliff Pilkey Labour Activist Award.
If you enjoyed this Opera give it a like! The "like" function is similar to voting for your favourite Opera. The top 10 lists are generated from the amount of "likes".
If this Opera is one of your favourite Operas, please favourite it. Adding a favourite is similar to bookmarking an Opera. It will be save to your profile so you can return to it with ease.
WORKS